About FHC Of Southwest Florida
Providing high quality health care services, accessible to all people.
Family Health Centers' vision is to improve patient outcomes by providing primary health care, preventive health care, disease management and health related educational services to everyone.
This includes the medically under served, migratory agricultural worker families, the homeless, and other special populations who require access to health care.
Family Health Centers of Southwest Florida, Inc. will work with the various communities to identify, plan, and deliver a variety of health care services which will meet the needs of those communities.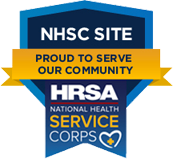 As a National Health Service Corps Site, Family Health Centers of SW Florida promises to:
Serve all patients
Offer discounted fees for patients who qualify
Not deny services based on a person's Race, Color, Sex, Age, National Origin, Disability, Religion, Gender identity, Sexual orientation or Inability to pay
Accept insurance, including Medicaid, Medicare and Children's Health Insurance Program (CHIP)
All Family Health Centers offices, serve all patients regardless of inability to pay. Discounts for essential services are offered based on family size and income.
Family Health Centers currently operates 35 offices, 10 Medical, 9 Pediatric, 10 Dental, 2 Optometry, 4 Podiatry and 4 Women's Health. We also have 4 in-house Pharmacies located in Ft. Myers, Estero, Lehigh Acres and Cape Coral.
During 2022, over 50,000 children received primary medical and dental services.
Family Health Centers of SW Florida provides Medical, Dental, Pediatric, Optometry, Podiatry, Pediatric Behavioral Health and Women's Health Services to Lee, Charlotte and Hendry Counties in SW Florida.
We remain true to our mission by caring for over 1,000 migrant and seasonal farm workers and their families, as well as 1,000 homeless individuals in 2022.
Family Health Centers dedicated staff of doctors and midwives delivered a total of 1,758 babies in 2022.
In total, we employ over 650 healthcare workers.
In 2022, Family Health Centers provided health care services to 102,626 unique patients. These patients accounted for 352,214 clinical visits to our offices and 2,179 Telehealth visits.
Family Health Centers currently has 99 health care providers on staff: 21 Adult Medical Physicians, 22 Pediatric Physicians, 4 OB/GYN Physicians, 17 Dentists, 17 Dental Hygienists, 4 Nurse Practitioners , 76Certified Nurse Midwives, 1 Optometrist, 2 Podiatrist, and 9 Pharmacists.
Family Health Centers has received numerous quality awards and recognition for the high level of quality care and services provided to our patients.
Call us at (844) 342-7935 today to schedule an appointment at any of our convenient locations throughout Southwest Florida.